1
You Start Speaking with Fast & Easy 3-15 Minute Lessons
Want to say "thank you" and "you're welcome?" Just press play on our audio lessons and our teachers do the rest — teach you and get you to speak. You'll discover 50+ Survival Phrases audio lessons & PDF lesson notes inside.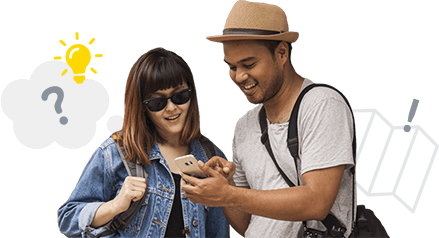 2
No Hard Grammar Lessons! Master the Basics with Perfect Pronunciation
Picture this: In the next few minutes, you'll be able to
order at a restaurant
,
ask for directions
or
ask where the bathroom is
. Survival Phrases gives you just the "basic" phrases and conversations. This is NOT a complicated grammar course. Perfect for absolute beginners and travelers.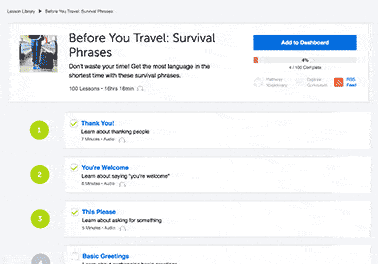 3
Download & Learn on any Device, Smartphone or Computer
On the plane. On the train. At home. Or, even if you're out walking the dog. Wherever you are, you can take our audio lessons and PDF lesson notes anywhere, anytime.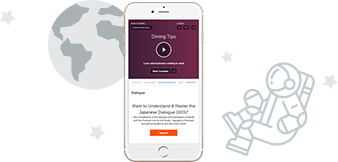 Choose Your Language
And sign up for your FREE Lifetime Account